General Information Festival
Date
Saturday, August 17 th to Sunday, August 25 th 2019
Location
Müllerstraße 185, 13353 Berlin
Prices
The UNFREEZE Festival Ticket includes:
• Conference for Artists 17. + 18.8.
• Performance Workshop with Jan Burkhardt 19. + 22.08. /performance 24.08.
• Weekend:
- Workshops on & off-ice 22.-25.08.
- OPEN STAGE on ice 24.08.
- free practices on ice
- exchange & feedback rounds off-ice

• € 330 UNFREEZE Festival Ticket deadline July 15 th
Also possible to be booked alone:
• € 200 UNFREEZE Performance Workshop deadline July 15 th
• € 180 UNFREEZE Weekend Ticket deadline July 15 th
After filling in the application form you will get our payment details latest within one week. When we received your payment you will be officially registered to the festival UNFREEZE.
Languages
English/German
---
Performance Workshop
From sensation to choreography - Jan Burkhardt
From the experience during the UNFREEZE Contemporary Ice Skating Festival in 2018, Jan Burkhardt will merge the specific dynamics of movement on ice and the exceptional space "ice arena" with methods from contemporary dance leading the participants from the process of research towards a performance to be shown at the UNFREEZE Open Stage.
In the workshop we will shine a light on some fundamental principles of dance and performance to provide material for a choreographic research which will eventually lead into a composition shared with the audience.
---
Research Workshops
Teachers from a broad range within the contemporary dance field will share their physical, conceptual, and choreographic approaches. This expertise and knowledge will be adapted and applied to our field of movement on ice. Topics for the workshops will be e.g. research practices, contact improvisation, body images, somatic work and dramaturgy.
The workshops are for experienced and professional skaters to establish 'research' as a core tool for movement on ice.
They will be off-ice and on-ice.
Teachers: Alessio Trevisani, Marcela Giesche and others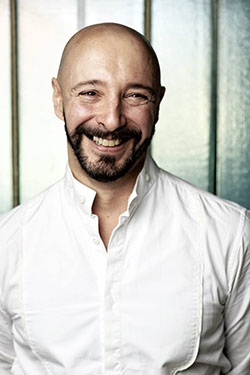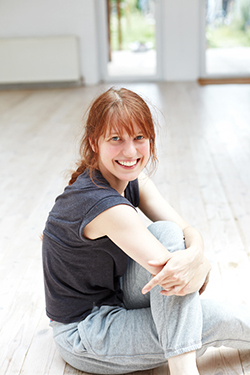 ---
Alessio Trevisani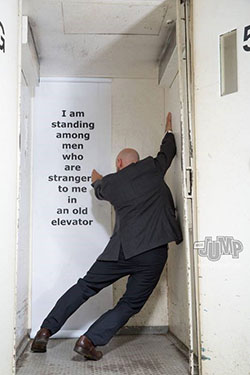 Shaping Body Agglomerates
What happens when we try to disform the individual body shape for creating new bodily agglomerate capable to move on ice and float like icebergs?
What happens when we observe the surface of iced water melting again, following the flow that occurs?
What happens when the water is freezing again taking this time the shape the blowing wind gives to it?
How can we explore all this with our body and into contemporary dance?
How can we create a choreographic Dialogue letting things flow like water open to get new collective groups bodily agglomerates on ice?
This workshop is a choreographic compositional research on and out of ice facing the unknown.
Alessio Trevisani – currently teaching contemporary dance and performance at the Danceworks Berlin
Artistic Director of the new founded Freies Tanz Ensemble and known for his rich, poetic choreographies he has been choreographer and Artistic Director of the Company of Leipziger Tanztheater for the last 8 years.
Former member of Tanzfabrik Berlin Dance Company. Alessio co-initiated the project SOX36 in Berlin Kreuzberg, the showcase at Oranienstrasse 154, a public space, a minimal space for visual arts, dance and theater. He has been teaching and creating dance works for the Berlin-based Theater Thikwa, a professional theater company with a serious mix of abled and abled performers.
Alessio came to Berlin from Rome in 1992 on a DAAD scholarship.
Marcela Giesche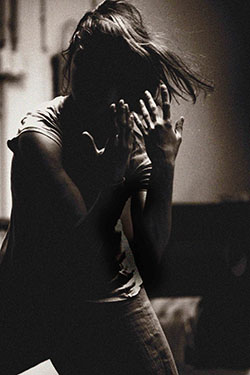 Gaining momentum into space
"By choosing the frame in which we perceive ourselves and our relation to the outside world, we enter into creative and transformative states... dance is what happens when we let the imagination run away with our bodies."
The class is a combination of dynamic release techniques, spirals, and grounded animallike floor work. The basic physicality of walking and running are studied and used to inform the dancer's movement quality, efficiency, and use of momentum in all spatial orientations. Continuous movement flow, and improvisational tasks with guided attention to the feedback of the senses, are used to bring the dancer into a instinctive state of availability while thoroughly warming up the physical body. We will give attention to the use of the floor as our main tool to form and inform the moving body. We will explore the constant negotiation of the body's present momentum with a clear redirecting of intention into space. We will spend plenty of time each day allowing ourselves to connect inside and increase our sensibility of the moving architecture of our bodies. We will examine the suspension and support structures as they shift and change during movement, and how to balance continuous grounding with horizontal momentum through space. Through the specific buildup of the training, each dancer is able to find their own anatomical alignment, timing, and weight in the material. Towards the end of the class, these elements are brought together and each dancer is asked to challenge the delicate balance between fall and control.
Marcela Giesche ( 1983, USA / DE ), is a free-lance choreographer, performer, and teacher currently based in Berlin. Her choreographic work is physical, sensitive, animalistic, and plays with quickly shifting states and performativity. When working with dancers she aims to train the moving body as an empty vessel - allowing forces, dynamics, and physical relationships in space to emerge. She is interested in examining the borders and divisions which language produces in the perception of our own bodies and our relationship to the environment. This way of perceiving allows the dancer to playfully change or re-frame their movement context while performing.
She has presented her choreographic work and taught her movement techniques across Europe and in the USA in schools, festivals, and dance studios to professionals and amateurs alike.
Marcela has a BFA in Dance From Ohio State Univeristy, a Diploma from CODARTS (NL), and has participated in the 2010 danceWEB scholarship program at Impulstanz. She has performed with the dance companies Neuer Tanz (V.A. Wölfl) and Dejá Donne (S. Sandroni, L. Flory) as well as for choreographers and directors Romeo Castellucci, Thomas Ostermeier/Mikel Aristegui (Death in Venice), Bianca Van Dillen (Sacre), and Beppie Blankert (Oak) amongst others.
She is the artistic director of the dance venue Lake Studios Berlin which she founded in 2012 in collaboration with 7 other international artists.
---
Open Stage
Information for festival participants
UN FREEZE Open Stage is a n international platform for artists to show and discuss contemporary approaches to artistic work on ice. It offers the opportunity to do your first steps into the field of contemporary ice skating performances.
If you are interested in using this platform and make it your stage, please send your application before July 15 th via email:
After that date, we will select the pieces and confirm your participation at the Open Stage latest July 30 st.
---
The Weekend Conference
Aug 17th: 12:30 to 7pm / Aug 18th: 11 to 5pm
At these two days we provide a platform for exchange, discussion and input from the perspective of art to encourage and empower ourselves in changing existing structures in the world of contemporary dance. Our focus will be the medium ice in relation to performance art, culture, industry, science and nature. Hereby we enlighten ourselves in how to establish the medium ice into the world of contemporary dance.
Come along and dive with us into the undiscovered and wide seas within the research process of contemporary performing art on the ice!
Entrance free (donation)
Wednesday Conference
For organizers
Aug 21st: 3pm to 7pm
The goal is to network and exchange so as to lay a professional fundament for the structures of contemporary ice skating across borders. We invite organizers in the field to enhance the festivals in Berlin and Boston, U.S and to support the organizers of festivals and events across the world which will happen in the future. To learn from each other, to develop with each other is the goal for this afternoon session.
---
Round Tables
UNFREEZE offers space to share visions.
It gives the possibility to meet a wide range of "people in motion" within a small time frame.
It is a platform for exchanging ideas, experiences.
Topics will be among others:
Looking back at our gathered vision of what contemporary ice skating is or could be - redefining from the current point of view: 2019
Sharing concepts, projects and developments
Create working groups beyond the festival to focus on specific topics and collect results until the next meeting